Turnkey Robotics & Industrial Automation Applications
CNC India has completed Major projects involving conceptualization, design, manufacturing, and installation & commissioning at customer sites. Our scope involves the conceptualization, detailed mechanical and electrical design, sourcing & procurement/manufacturing, integration, and commissioning.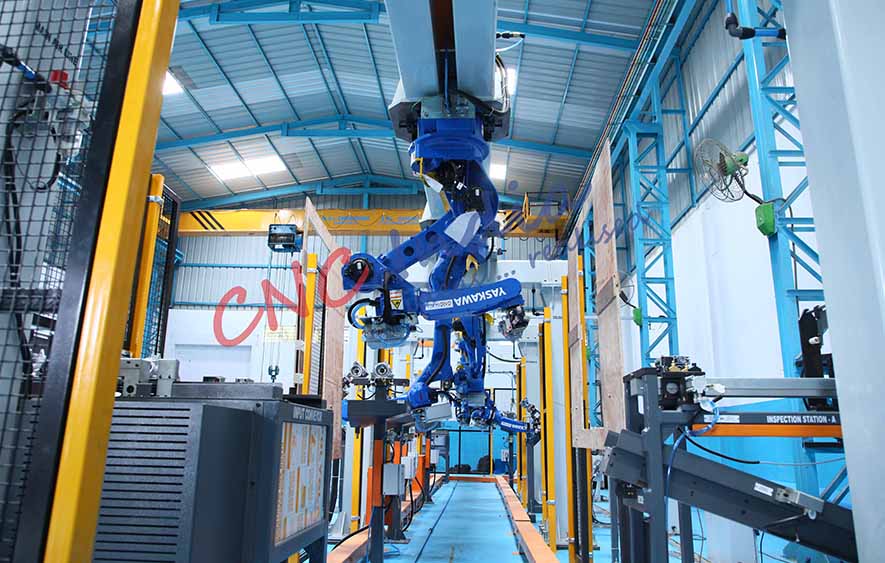 Robot and Gantry Applications
CNC India's Robotic Automation Solutions are with all the makes of Robots – ABB, Yaskawa, Kuka, Fanuc, Universal Robots & Others. For Gantry Automation, we combine our expertise with Gudel experience for interfacing and providing our customers end-to-end economic time-bound gantry solutions.
We provide end-to-end turnkey Robotic Automation solutions for the below applications.
Working with an expert Robotic Integrator like CNC India will be the most beneficial, as we can design and custom build your solution or work with your current capital equipment to improve your lines.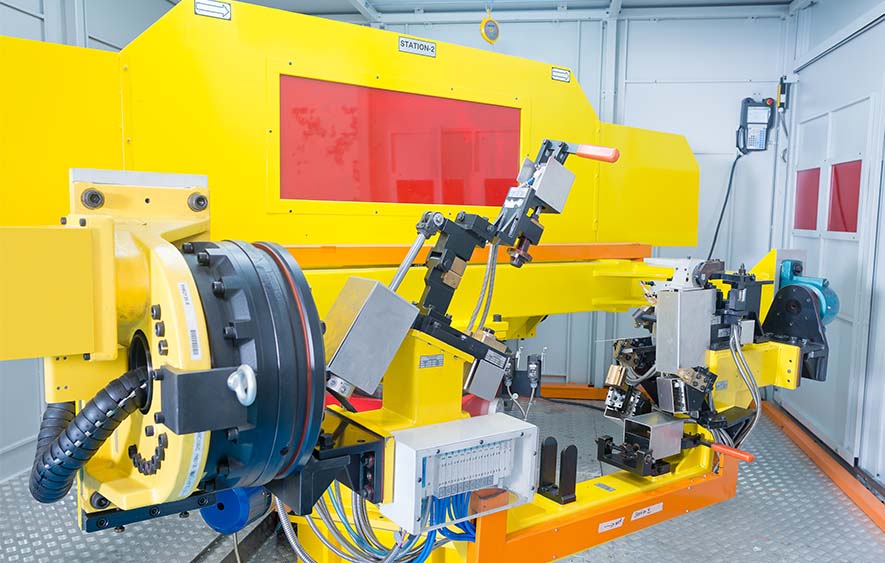 CNC India offers Welding Automation with Integration & the latest trouble-free Welding Solutions for
Arc (TIG/MIG) Welding,
Spot Welding application,
Plasma Welding,
Various applications like Spraying, Coating, Painting, and Sealant Dispensing.
We combine our solutions with customized fixtures for component location and clamping with indexing mechanism and interfacing with Robot of choice and Weld power source to provide you automated welding solution.
Arc Welding (MIG/MAG and TIG)
Our Arc Welding Solutions includes Robotic MIG, MAG, and TIG welding for various metals of different thicknesses. We have the total turnkey expertise and solution to weld metals such as Aluminium, Mild Steel, Stainless Steel, Titanium Alloys, and other alloys.
Applications Areas Automotive Parts, Aero Space Parts, Engine & Radiator parts, Consumer goods Industry, Machine Tool Industry, General Engineering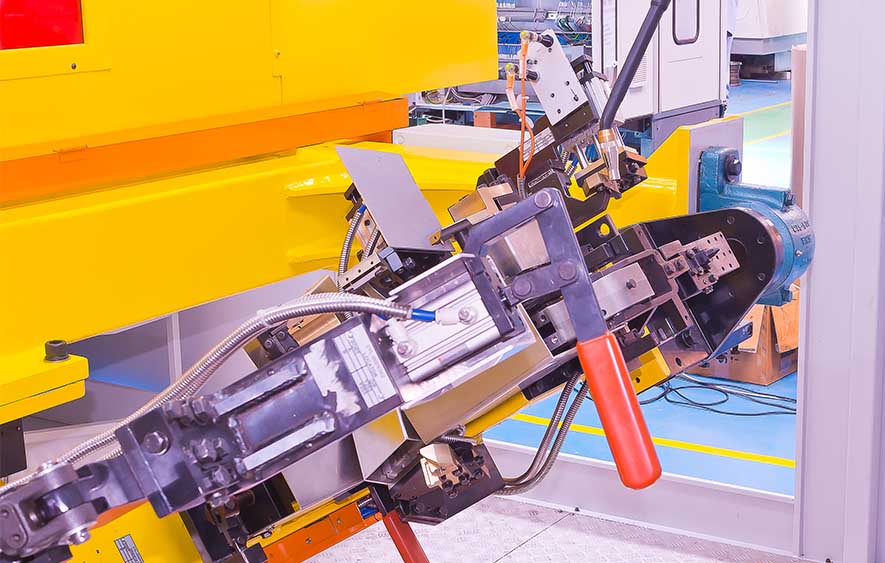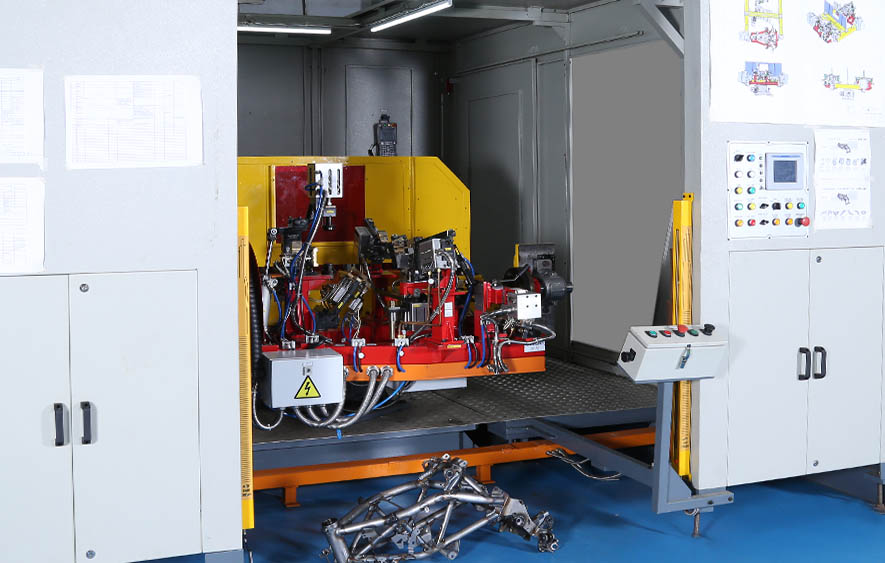 We have vast experience in providing Robotic Spot-welding solutions to all our customers in various Industries.
Applications Areas Automotive Parts (2W/3W/4W), Aero Space Components, Metro & Railway Transport Systems, General Engineering Industry, Manufacturing Industry, Machine Tools Industry
Our expertise is in integrating the highly precise welding using Plasma Transferred Arc (PTA). This solution has up to 20% savings over laser cladding. Our Plasma welding solution is the most economical way to overlay components with a metallurgical bonded, high hardness corrosion-resistant, or high-wear metal matrix material.
Applications Areas Non-Mag downhole tools (drill collars), Downhole tools (mud motor bearings, stabilizers, drill bits), Flow Control (Valves, Rings, Stems), Power Generation (turbine blades, shafts, Bearing surfaces, etc.)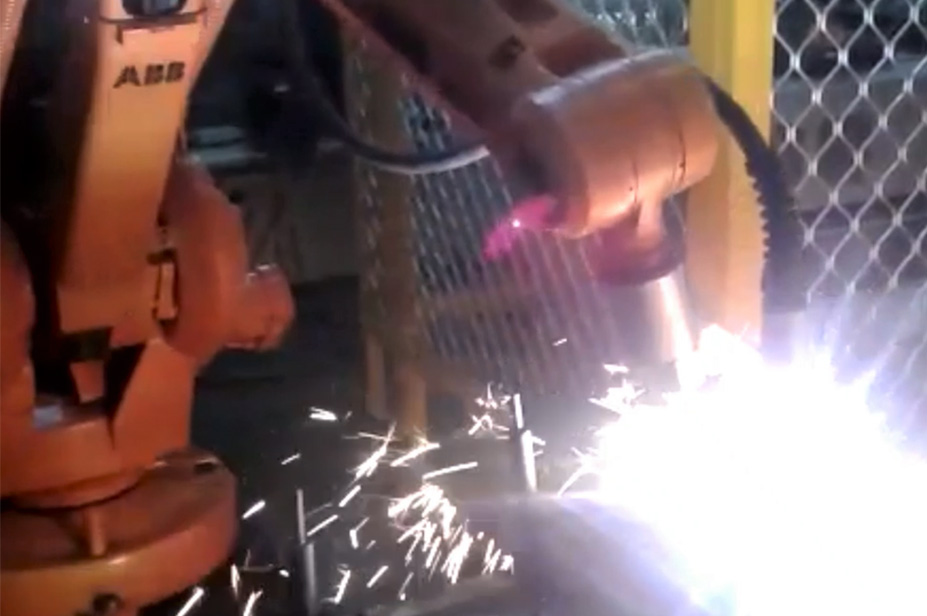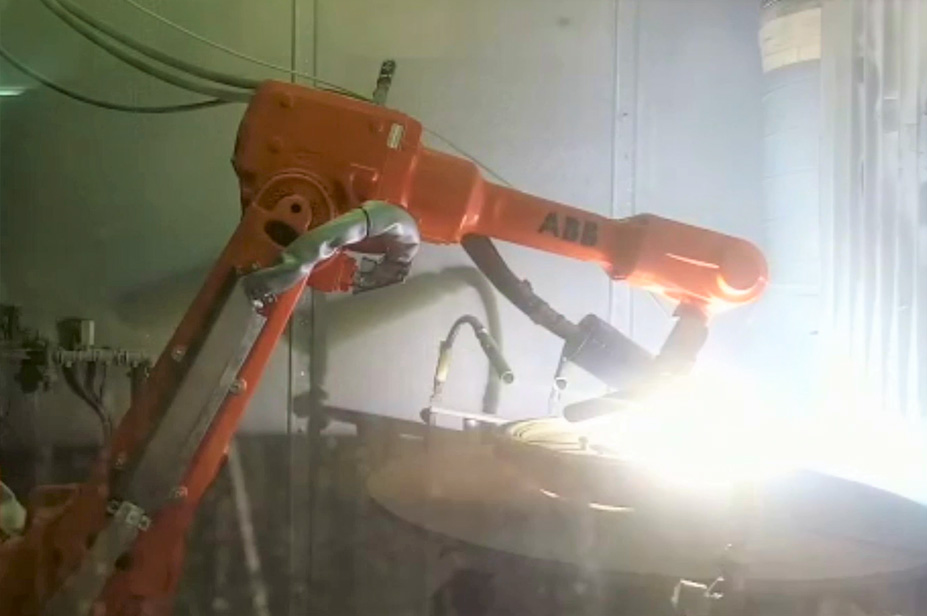 Spraying, Coating, Painting and Sealant Dispensing
We provide Robotic Automation for the above applications, both with customized & SPM based solutions or with Robots that provide cost-effective Welding Solutions.
Conveyors & Assembly Solutions
CNC India is expertise in providing Total Turnkey automated Assembly Line Solutions! We at CNC India support our customers by providing total assembly automation, combining Automated conveyors, turnover devices, and locking and unlocking mechanisms with pressing stations. The automation can be Robot-based or customized automated cell.
CNC India's pride is its strong workforce who are experts in the turnkey assembly automation solutions, address customers' requirements through consultations, design proof of concept, and integrate third-party machines so that our customers have the automation in places from the brands they trust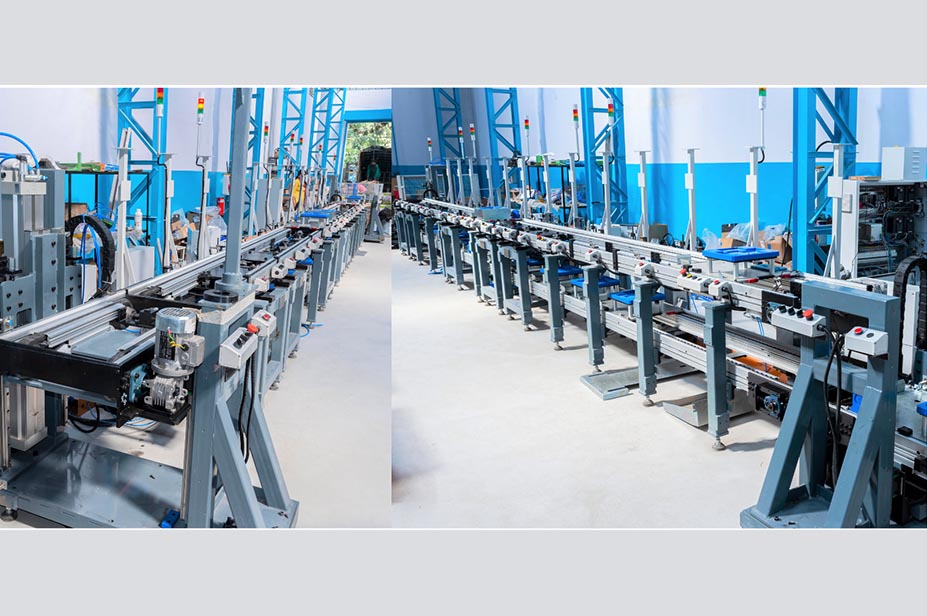 Industry 4.0 & Emerging technology solutions
CNC India offers its complete solution with IIoT enabled features and supports its customers for the Digitization and transformation towards Industry 4.0 & Emerging Technologies.
We offer our support in:
Predictive Maintenance Production Monitoring, Data Integration, Reduce Downtime,OEE , Data Extraction & Reporting, Vision-based Systems Track & Traceability • CNC Monitoring Solutions • Robotic Remote Assistance & Maintenance Energy Saving • Smart Fixturing & equipment connectivity