With overall knowledge of re-building machines, fixtures, and tooling's and an in-house manufacturing facility, CNC India started the SPMs division with experienced designers & assembly experts. We deliver tailor-made machines to augment the manufacturing at our customer's facilities to cater to the ever-growing demand for cycle time reduction and reduce the overall manufacturing costs.
Our customers have benefited from our innovative designs which are cost-effective & we have delivered the machines in the least amount of time – which have helped our clients to cater to their growing demand.
Being in an Industry with fixturing & tooling knowledge has helped us establish the best cycle times and the least CPC on our machines.
The SPMs we have designed have reduced the overall manufacturing costs by providing the least cycle time & CPC with operator-friendly assembly structures.
We have, in our range, both Metals and Non-Metal cutting SPMs. We design, Assemble, and Commission both servos-based & mechanically operated machines with single and multi-spindle options.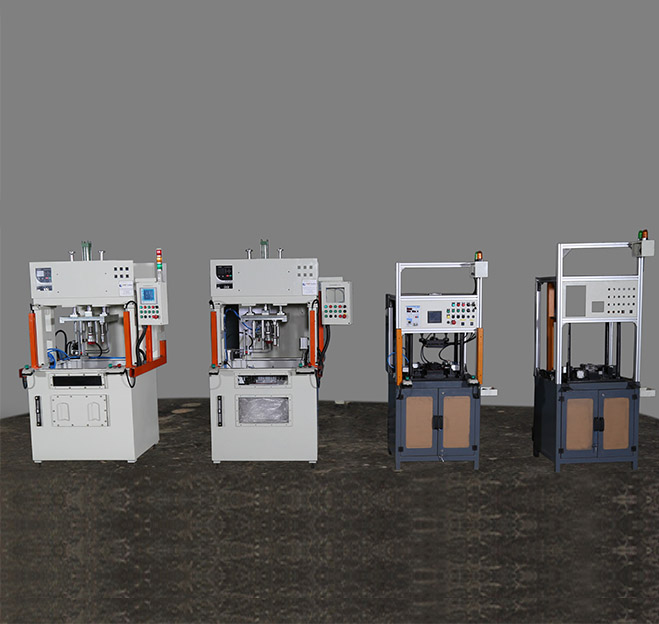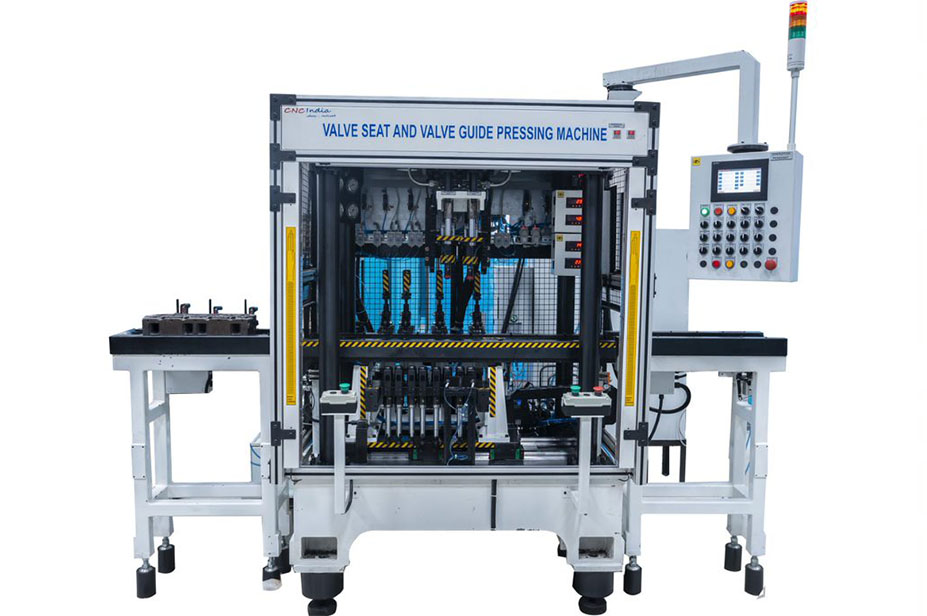 We have designed assembly SPMs with multi-axes – with CNC-based servo and PLC servo based, with manual or mechanical motions.
We design the machines keeping in mind the ever-growing change in part geometry and modular design – meaning we can change to cater to different components with minimal changeovers.
CNC India delivers Metal Cutting, Non-Metal Cutting, and Assembly SPMS with CNC mode & Mechanical mode to various Industries like automotive, public sectors, defence & space agencies – and have also exported to international customers.
Conveyors & Assembly Solutions
CNC India is expertise in providing Total Turnkey automated Assembly Line Solutions! We at CNC India support our customers by providing total assembly automation, combining Automated conveyors, turnover devices, and locking and unlocking mechanisms with pressing stations. The automation can be Robot-based or customized automated cell.
CNC India's pride is its strong workforce who are experts in the turnkey assembly automation solutions, address customers' requirements through consultations, design proof of concept, and integrate third-party machines so that our customers have the automation in places from the brands they trust.