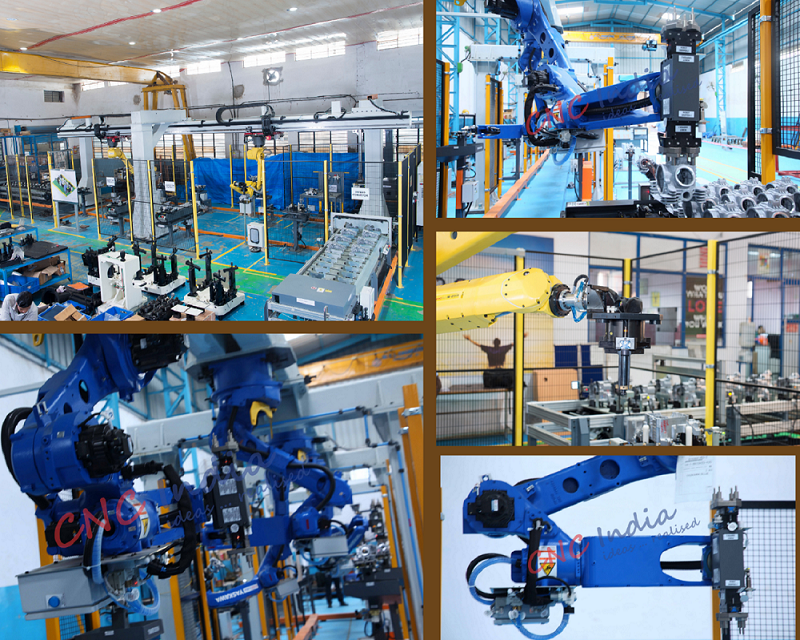 Gantry Robots have changed the styles of manufacturing and assembling in terms of complex manufacturing products.
Today, Industrial Sector is growing at a rapid pace with multiple automated processes & engineered robots. These methods have led to a transforming step into the manufacturing industries. Out of which, the most extensively used now, is the Gantry System. They have made work much easier and are widely used in sectors of automotive, life science, food & beverages, etc.
What does a Gantry System Mean?
A motion-centric system intended for multi-axis operations with an overhead bridge is commonly called Gantry System. In general, a Gantry System is ideal for dynamic and high duty-cycle processes, which requires high throughput and high precision
Gantry robot systems used in large work areas and better for positioning accuracy. Gantry robots are easier to program, as they work with X, Y & Z coordinate system
A Gantry robot has a tailor made manipulator which rolls in overhead system in horizontal direction. Also, these robots are referred to as Cartesian robots. These robots have stationary momentum on the roller or on the overhead system. Each operation by the Gantry on this overhead is in linear motion. At a stretch, we can perform a minimum of three styles of bases measured as X, Y, & Z for a Gantry robot, for the ease of engineers reading who work on assembly lines
Where are Gantry System used?
Some of the major uses of Gantry Systems are to move the load, to weigh different loads on the assembly lines, to increase mobility, to promote flexibility. Other than these, they are also used widely inside the factories or plants like Warehouses, workshops, manufacturing units, maintenance garages.
Robot Gantry Systems are located above the work area which makes them ideal for overhead processes. Gantry robots hold variety components in processes like palletizing, pick and place, water-jet, welding, packaging, material handling, camera positioning. Inspection, centralizing, Organizing, scanning, loading / unloading, assembly, dispensing, gluing, spraying, , glass cutting, printing plotting, laser cutting, flying knives, fastening and screw driving, etc
Advantages of Gantry System?
High accuracy, speed and repeatability
Suitable for Light, Heavy & hanging Loads
Economical
Higher scalability
3+ axis of movement to almost any length
Sizeable Gearbox and motor as per the range of motion and speeds
Flexible and efficient linear axes scalability
highest obtainability and maximum operating life
From a selection of motors & gearboxes to components and materials, the gantry robots are ready to take on the risks of hazardous and dirty environments. Their simple design and straightforward operation make it highly desirable in manufacturing. As the individual axes can be easily switched, the downtime is reduced and maintenance costs are less. Also, in addition to this, the entire system can be assembled & disassembled into its component parts for use in multiple single-axis applications.
CNC India's Gantry System is provided with automated conveyor, transfer chutes, inspection mechanism, buffer stations and flipping stations with Robotic and Gantry automation with Safety Fence for machine tending & material handling solution. To know more logon onto https://cnc-india.com/ or contact our expertise.