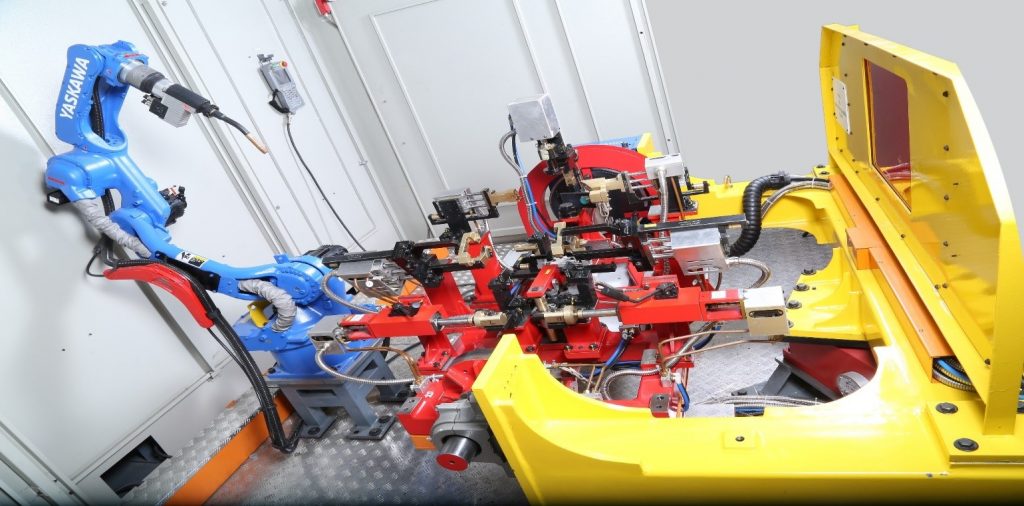 Automated welding systems can provide huge benefits in productivity and profitability – in the right applications.
Welding is perhaps the most essential yet complicated production process and is often the very least an understanding. Most of the industries spend money on automating the assembly lines but ignore the welding process. Manual welding remains the best process for several assembly process. However, many assemblers are currently implementing automated welding systems to improve the quality, to increase productivity and cost effectiveness.
The manufacturing Industry is totally modernized by robots with complete automated welding process, through Robots performing the weld and handling the part. The automatic welding with robot which can be pre-programmed to various welding trails and manufacturing process.
With Robotic automated welding systems, one can addresses added benefits like providing greater repeatability, reducing safety hazards, improving weld quality, cycle time reduction
The future of robots lies in "things" that may be connected to IoT devices and sensors across them. By integrating the Robot & IoT, an enhanced reliance on robots across the Industry will substantially extend the scope of most IoT applications, increase the productivity & efficiency on what we deliver, realizing the ROI
Ful fledged IoT based robotics, is still a long way to go, but the amazing progress on innovations will be soon heard & implemented!
There are many different advantages to adding automated welding into manufacturing process, but the benefits depend on what you're looking to achieve or improve. Getting clear idea and a preset ROI will help you take advantage of what welding automation has to offer.
CNC India has delivered its state-of-the-art Robotic Automation solutions to Various Customers in different industrial segments for Robotic MIG / TIG / Plasma Welding as well as Robotic Handling Automation. To know more logon onto  https://cnc-india.com/ or contact our expertise.